ABOUT CUSTOM WEBSITE DESIGN AND DEVELOPMENT
CUSTOM WEBSITE DESIGN AND DEVELOPMENT
It takes only a few seconds to gather a large audience's attention and shape opinion towards a brand. As we all know that your company website is the backbone of your business. All the companies whether big or small need a website to present the profile of the company and its credibility. The website of your company can allow you to market your brand and stay connected with your clients 24/7. Customer site design allows you to establish your brand through tailored page elements and to get it aligned with the objective you have already established for your business. Custom website design and development cost is relatively higher as compared to developing website templates.
WebSensePro offers a very cheap rate as compared to other companies in the market to get your custom website design done in very little time. We have professional expertise of many years that has helped our company to grow all over the world providing the customer's website development and designing. Our company believes in providing the customers their own customized design which suits best for their business. 
Some of the important concepts are discussed below which makes a website attractive and noticeable: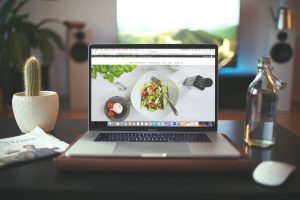 1. All the buttons must be very easily visible on the website.
2. Buttons must not be hidden under animated pictures.
3. Buttons label should also be very clear and generic.
4. It's important to make it clear where navigation starts and ends.
For any queries, feel free to contact!