SOCIAL MEDIA MARKETING SOLUTION FOR YOUR BRAND
Use of social media platform in marketing can be a significantly powerful tool that can help increase sales, strengthen customer relationships and build your brand awareness. However, with all the social platforms out there, it can be overwhelming to keep up with the latest changes and how to maximize your efforts.
WebSensePro will help you sift through the noise and be your social media marketing consultant who will work with you to build a business case for leveraging social media.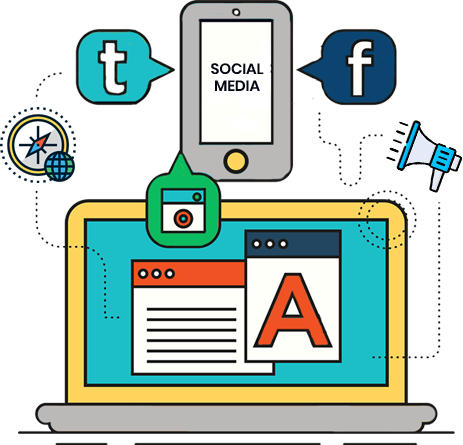 MANAGE MULTIPLE SOCIAL CHANNELS
Grow Your Brand's Presence On The Social
Networks That Matter Most


Helping you focus on more important things rather than spending time on every single interaction in your social media channels

Engage with your customers, react and learn. Social media can be very helpful understanding customer behavior

Each person in your company has a different voice and interacts with customers in a differ way. Their experiences can be a helpful part of your social media strategy

Tracking and managing all the data can be overwhelming. WebSensePro can help you organize the data better to get more profitable results
Monthly Social Media Marketing Pricing Plans