Pakistan is a country with a population of exceeding 180 million people with a fast-spreading culture of the English language. Pakistan is listed among the third largest English-speaking country, vast numbers mention the quality of the latent and reason of attraction for offshore outsourcing Pakistan.
The cost factor is one of the major factors for IT process outsourcing and consistency in providing high-quality work is one of the reasons for being Pakistan as a favorite country for offshore outsourcing.
Alexa results from one of the favorite freelancing website UPWORK.COM for Pakistan as one of the favorite IT outsourcing market.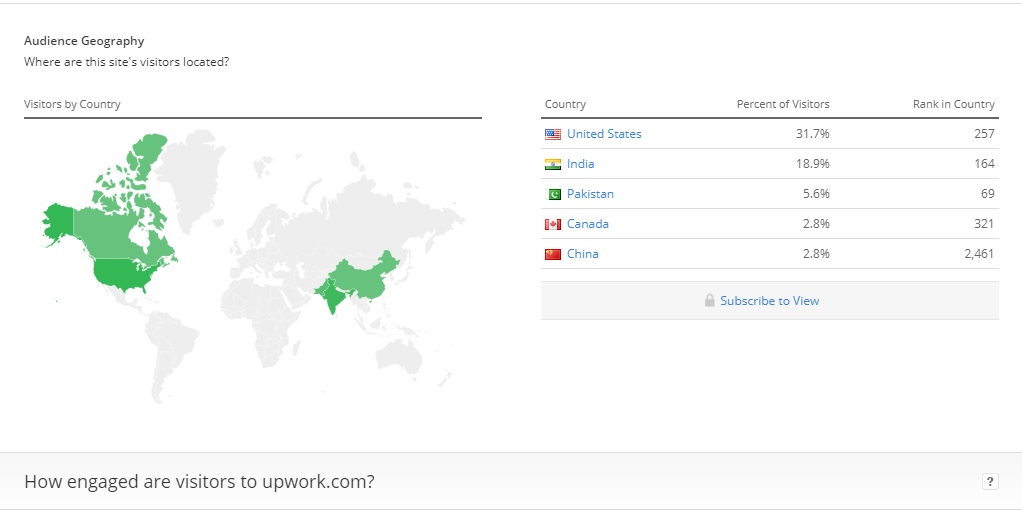 ADVANTAGES OF OFFSHORE OUTSOURCING IN PAKISTAN:
Returned After Experiencing Western Standards:
Individuals currently working in Pakistani IT Firms often have worked in USA that is why the USA is one of the largest export markets for Pakistan.
Maximum Labor Availability:
Less number of holidays in Pakistan as compared to India which means more availability and productivity of staff.
Language Accents:
One of a major advantage with Pakistan is language accent and skills due to which we have a proven track record of successful clients.
Advantages to outsourcing your IT services in Pakistan:
Delivering affordable offshore outsourcing services.
Vision to provide not only professional but with effective communication skills.
Help to find ways to tackle and solve complex business problems.
We understand your business needs
Boost your online presence to meet your sales goals.
12 hours time difference from USA, beneficial for companies in search for  24×7 services.
International services standards
Quickest turnaround time
Young innovative brains of Pakistan are contributing very well in society to improve with the help of IT and technological advancement you can read more about Pakistani Startups in this news article.