What is Google Tag Manager?
Have you ever wanted to add Google Analytics tracking and other codes to your website but felt overwhelmed by the process? Well, fear not! Google Tag Manager is here to help. This helpful tool can make adding various types of tracking codes to your site a breeze. In this blog post, we'll show you how to install and use Google Tag Manager on your website.
Google Tag Manager is a tag management system that can help you install multiple tags with one code container. You will be creating a container in Google Tag Manager and that container will have multiple codes for example Google Analytics, Google Ads Conversion Tracking, Facebook Pixel Conversion Tag or there might be other tracking codes that you might need to add to your Shopify store.  It can also improve the speed of your Shopify store.
Creating New Google Tag Manager Container:
Assuming you are already logged into your Google account if you are not then you will need to create a new google account or Gmail. Now create a new GTM account and fill in all the details Account Name, Country, Container name as per the screenshot below. Once done you should see Container Code, which you will need to add to your Shopify store header.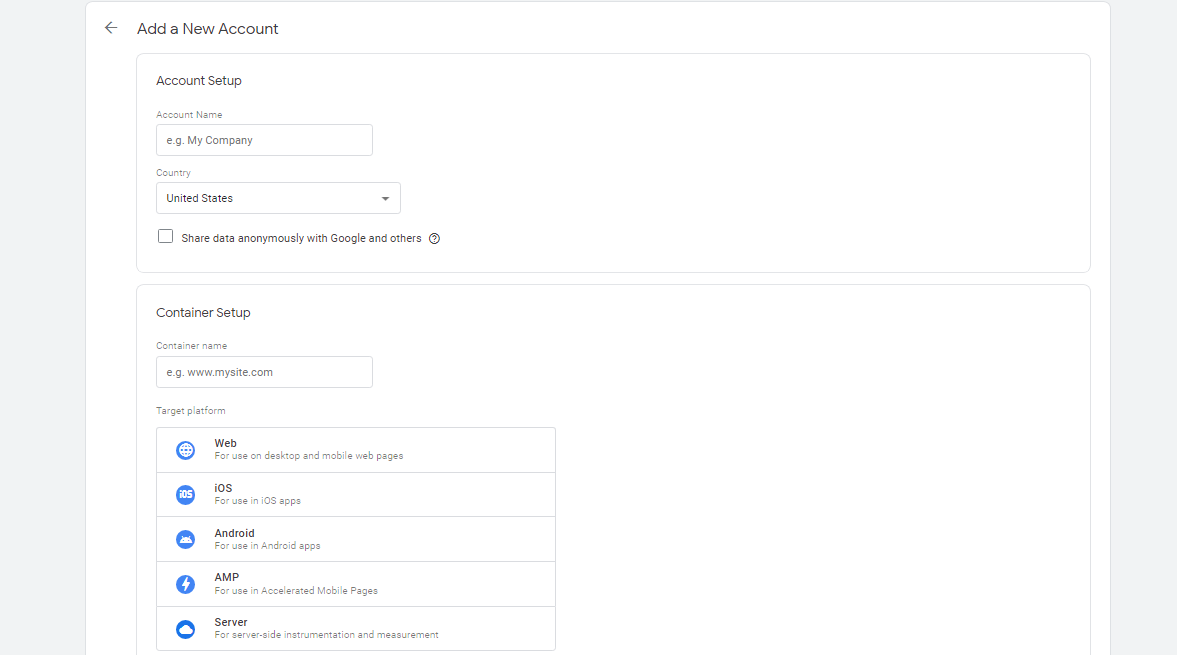 Adding GTM Container Code on Shopify Store:
Log in to your Shopify Store and click on > Online store > Edit code. Find "theme.liquid" file that's the file where you will be adding tag manager container code and you can add that code on the head just paste it above </head> copy that code paste it here then save. (See screenshot below for instruction)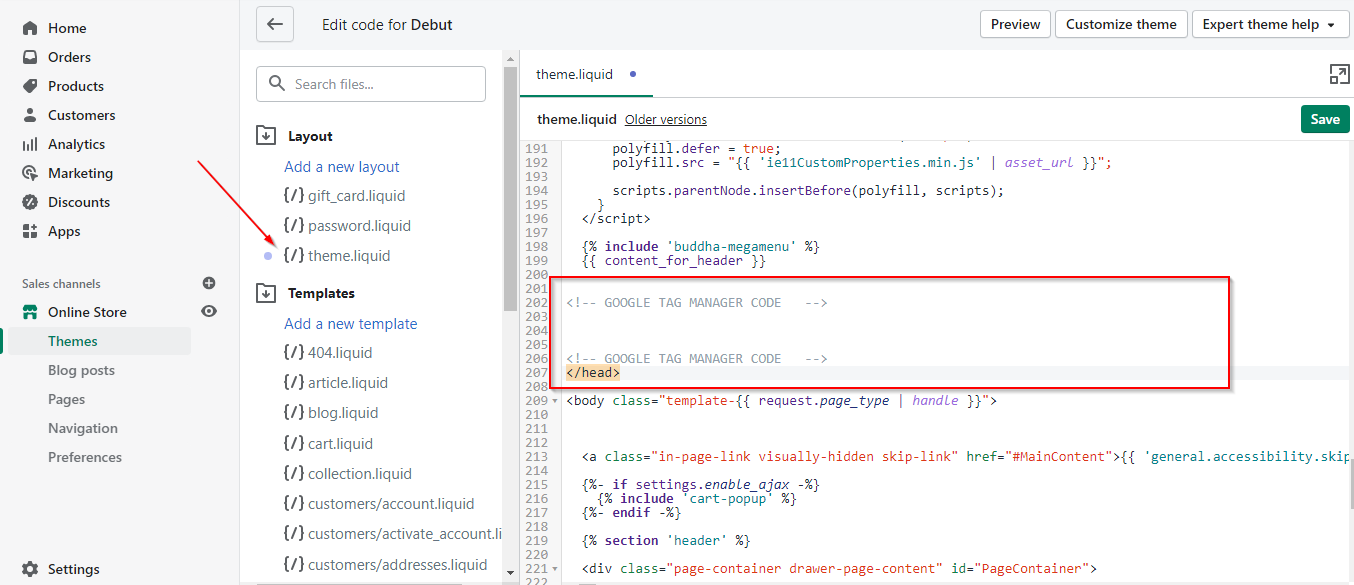 Adding GTM Code in Order Confirmation Page for Checkout:
Add this Google Tag Manager code in Shopify checkout settings so click on "Settings" and from there click on "Checkout" and then search for "additional scripts" where you need to add Google Tag Manager code. Now just paste the code.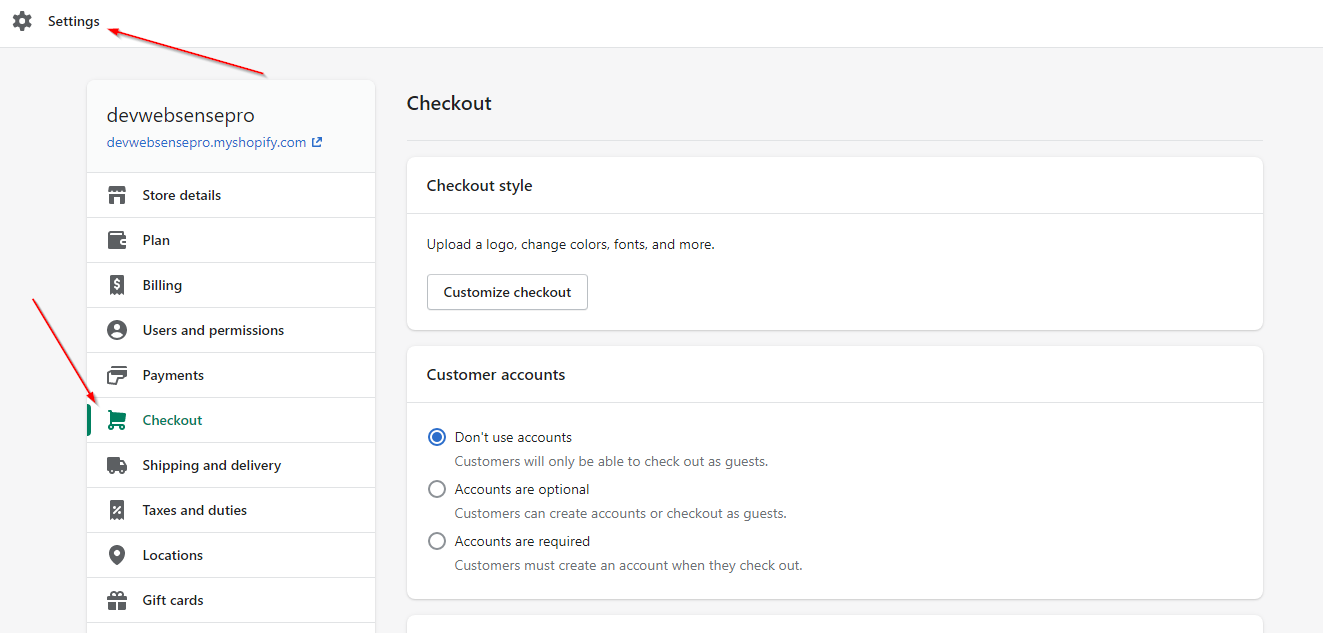 Testing GTM Code with Google Tag Assistant:
Test code by placing a test order you can check if the GTM code is working properly or not. Go to Google Tag Manager and click on "Preview" and when you click preview you'll see the google tag assistant window opened and from there you'll need to add Shopify store URL after clicking on "Connect". You'll also see that the tag manager container has been loaded on the Shopify store.