American consumers spend a lot of time using their phones — around 2 hours and 55 minutes a day on average, according to one recent estimate. Much of that time, however, isn't spent browsing the web and looking at company websites. Instead, it's spent in non-browser apps — playing games, making purchases and taking advantage of the services businesses offer.
If you're investing in digital marketing and web services, you may not be capturing your customers where they are if you don't offer an app in addition to your website.
Apps can be a major investment, but the right one can provide some major returns, as well as a few unique benefits you can't get with just a website or online store.
These seven app features show why any business should seriously consider developing an app in 2021:
1. Provide Better Loyalty Programs
Loyalty programs reward customers for consistently shopping with your brand — but it's not always easy to keep track of the points or rewards you've earned.
Creating an app makes it much easier to provide relevant and up-to-date info on loyalty programs — like how many points a customer has, how close they are to their next reward or how many points a purchase will net them.
You can also allow them to redeem rewards in-app, making it even simpler to use these programs.
According to one 2018 study, 75% of customers said they'd be more likely to sign up for a program if they could easily access program info from their mobile device. An app could be a major selling point for a loyalty program.
2. Offer Unique Services and Product Add-Ons
With an app, you can offer some unique additional services.
Foley, Inc., a dealer of used and new Caterpillar equipment in Pennsylvania, offers this screenshot of the CAT App.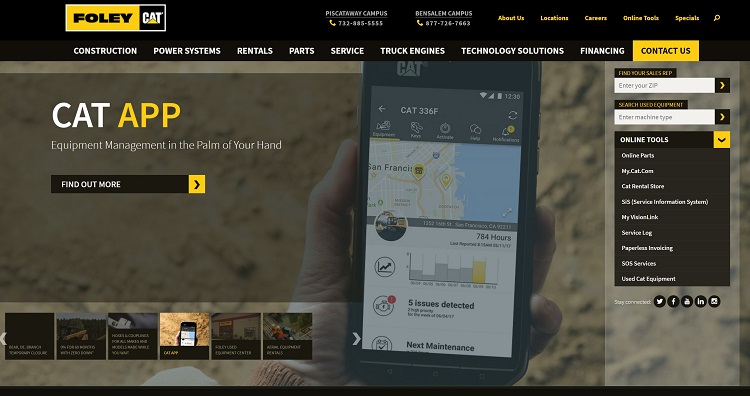 The app allows construction site managers to track valuable equipment as it moves around the site. It ensures site managers and supervisors can always have an eye on where their investments are. The app also helps them know where to find their equipment if a certain machine is needed elsewhere on site.
A customer could possibly create a similar solution with location-tracking telematics sensors and their own platform. This app, however, streamlines that process and provides a lot of extra functionality for the customer.
3. Provide Real-Time Information
An app can also help you provide customers with real-time information on your products and offerings. Most major retailers take advantage of this possibility and use branded apps to offer extra product information.
Target's app allows you to check inventory levels at nearby stores, giving you instant information on product availability, deals and even the specific aisle you'll need to look in.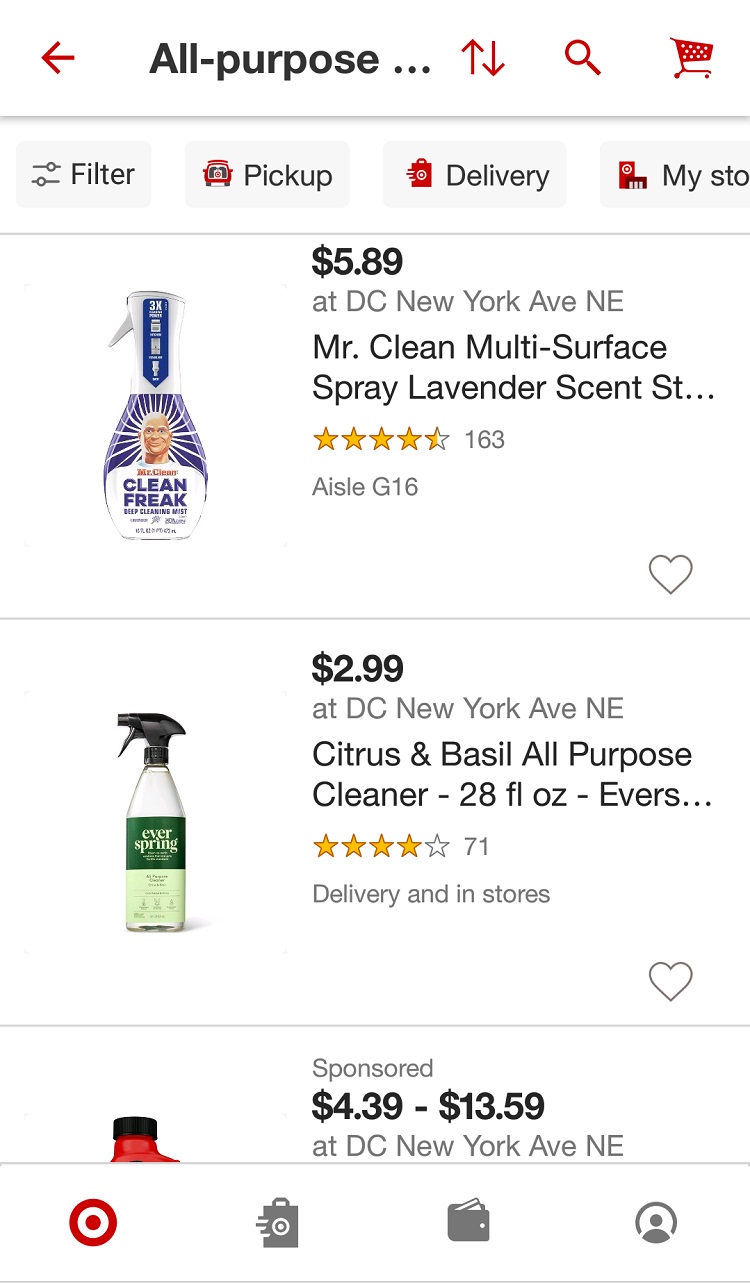 You can also use the app to schedule item pickups and deliveries. Once an order is locked in, the app can give you updates on product availability, providing you with tracking info or an alert when your pickup order is ready.
4. Make It Easy to Get in Touch
Delta Air Lines developed the Fly Delta app, which provides a few different contact options users can access via the platform's navigation sidebar.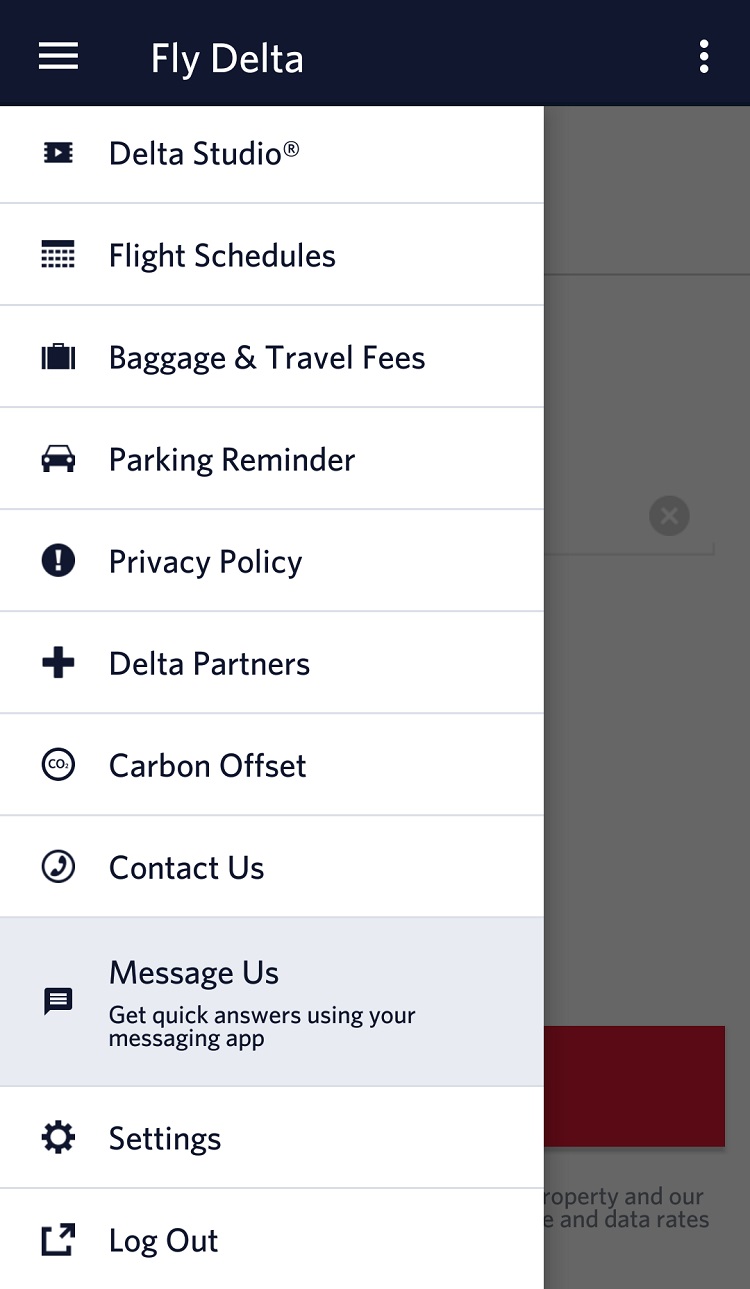 Customers can send a message in-app, receiving chat support related to whatever issue they're having.
If a user wants to call instead, the app also contains a full list of relevant phone numbers. With the right number, a customer can quickly reschedule a flight, ask for an update or receive reservation assistance.
5. Create Extra Search Features
The larger a business's catalog is, the harder it can be for customers to find what they're looking for. Filters, categories and other search options can make this process easier. Some unique app functions can go even further and make searching as simple as possible.
Zappos, the online shoe and clothing retailer, has an app that provides a few features that make searching as easy as possible.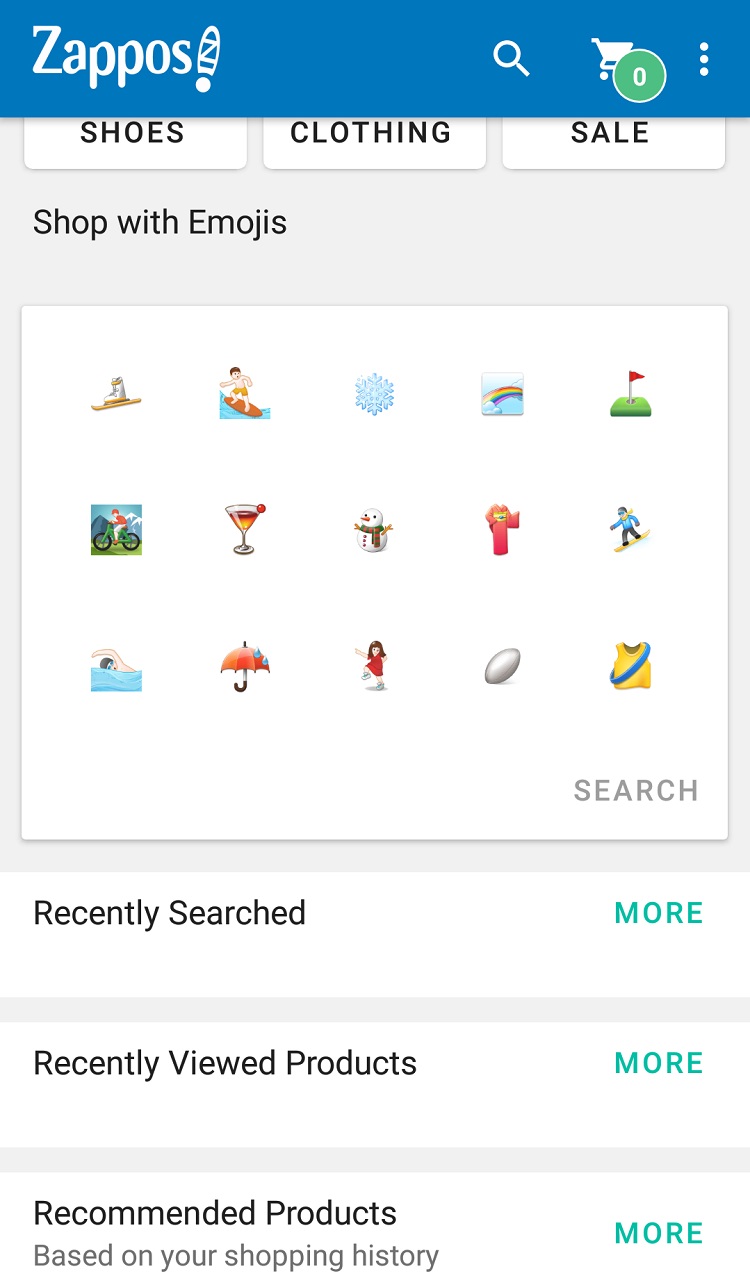 App users can sort the catalog by clothing type or sale. They can also review recent searches and recently viewed products, navigating back to items they want to look at again without starting the search all over.
The app also includes recommended products based on browsing and purchase history, as well as a unique search-by-emoji feature that allows you to use emojis related to the item you're looking for to sift through the company's catalog.
6. Improve Visibility of Sales and Deals
With an app, you can send push notifications to users about relevant deals, offers and new products.
These notifications are often attention-grabbing, and they make it easy for a user to go straight from whatever they're doing to your app. All they need to do is swipe and tap on your notification.
7. Collect Valuable Analytics
With an app, you have a lot of control over what kind of information you collect on user behavior. Every time a user checks out an item then changes their mind, or opens one push notification but not another, you can collect data points on those interactions. You can use this data to make both your app and overall business more valuable and relevant to your customers.
Over time, you can feed app analytics into your business and marketing processes. There, your team can use that info to develop better ads, tweak product development and provide some extra value for all your customers.
The Benefits of Creating an App for Your Business
On average, customers are spending more time on their phones — meaning an app is one of the best ways to provide them with extra value and capture their attention.
An app can provide some major benefits for your customers — like better info, quicker access to support and improved search features. Your app can also help you gather better data on customer needs and enhance the services your business offers.